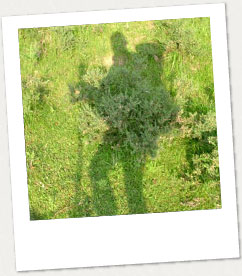 Introduction
I just retired from work. It was my decision, not someone else's decision.
The official retirement date was April 1st, 2005. That day, the first day I could have slept late, I went very early to the place I used to work. I met first there with special friends – a small group of men with whom I share many things beyond the ordinary. I said good bye to these friends and they wished me well on my new journey. I know they are going to keep close to me, and I am going to keep close to them, even if we don't see each other for a while.
That day, I also went to say goodbye to some colleagues and to my latest boss. He had been most kind to me. For even when we had a number of issues we disagreed over, dialog never stopped between the two of us. I also said goodbye to his boss, a man I also respect much: he too wished me well. He asked me to remove my shoes to step on the scale he has in his office: 97.3 kilograms. Shame! That is too much for someone measuring 1m 80. He said: "We will see how much you weigh, when you are back!"… I thanked him and walked out of the building. Even if definitely overweight, I did not feel bad at all!
And the next day, Pope John-Paul II died… I felt sad, but I also felt thankful to have lived during the life of this extraordinary man. Now that he has entered real life, the life that leads to resurrection, I ask for his intercession in protecting this website, a website that is going to be dealing with my new life, a "retiree's life": a life that I hope will go beyond just the ordinary and the mundane…

PREPARING:
WALKING:
APPENDIX